2024 Kia EV9 First Drive Review: Lightning Strikes Thrice
3 months ago
Will Kia's new three-row electric SUV be worth the wait? We head to the automaker's homeland for an early peek.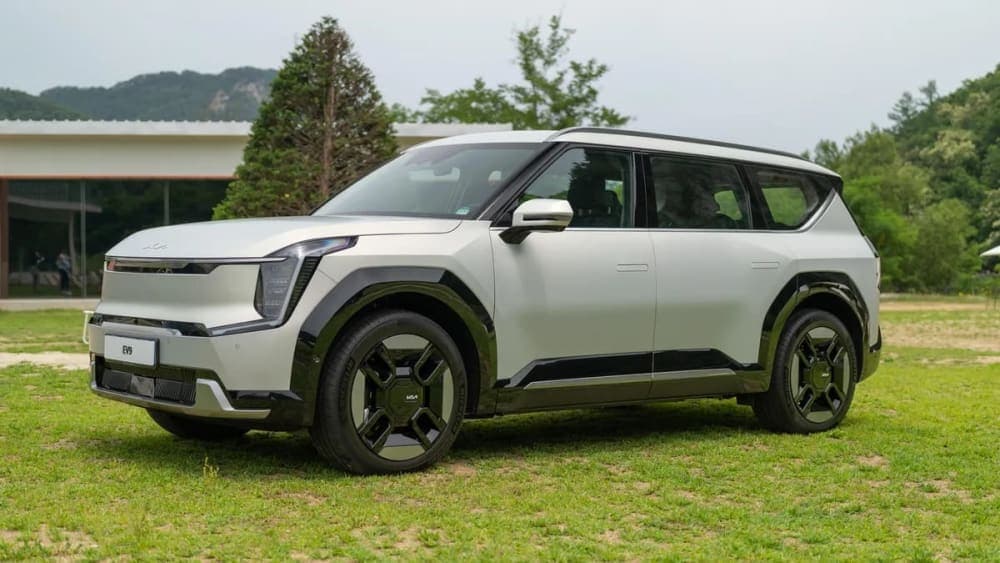 Kia's second dedicated battery electric vehicle is almost guaranteed to be a hit. Combining the best parts of the highly desirable three-row Telluride with the underpinnings of one of our favorite electric cars, the EV6 crossover, the Kia EV9 is on target to arrive on US roads later this year at a time where EV adoption is steadily gaining steam and American buyers are SUV crazy. It's no wonder the EV9 is our Most Anticipated EV of 2023.
Rather than sitting tight while the electric SUV gets here, I headed across the Pacific to Kia's homeland of South Korea to get an early drive in a pre-series 2024 Kia EV9 AWD to see if it'll be worth the wait.
Room for 6… or 7
I was disappointed to learn that one of the EV9's most innovative features, the 180-degree swiveling second-row seats, doesn't meet US Federal Motor Vehicle Safety standards and so won't be available on US models. Bummer. We'll have to make do with upgrading to the plush second-row sliding captain's chairs with power-adjustment, deployable leg extensions and massage -- a six-seater setup that seems to have evolved from our previous long-term Kia Carnival Prestige minivan.
Legroom is plentiful on the spacious second row and even the third row offers reasonable head and legroom for this 5-foot, 10-inch adult. The EV9 will come standard in a seven-passenger configuration with a folding second-row bench, as well. In addition to people, the EV9 also boasts ample space for cargo with 20.2 cubic feet of stowage behind the third row opening up to a cavernous 81.9 cubes with all rear seats folded.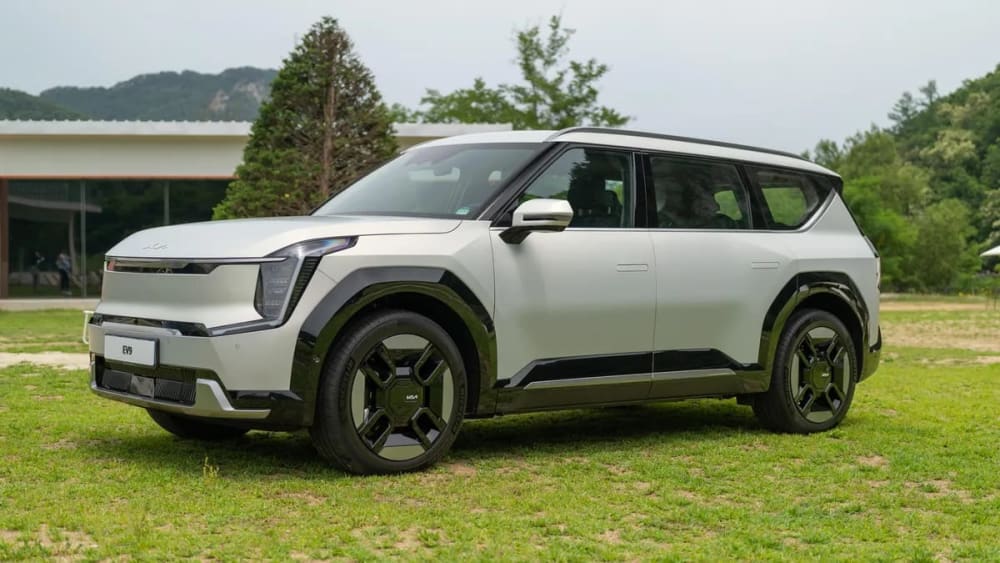 The EV9's new home screen features customizable widgets that display more information at a glance.
Revised dashboard tech
The front seats haven't been neglected either. My example featured heated and ventilated surfaces and a broad range of adjustment, extending into a full-on recliner lounge position with leg rests when parked for charging. The EV9's available front seat massage function isn't as targeted or firm as I'd prefer, but I loved how it periodically activates during extended driving sessions to relieve fatigue and boost awareness.
Ahead of the driver's seat is the EV9's monolithic triple-display infotainment suite, which builds on the automaker's established dual-12.3 inch screens with a small 5-inch monochrome segment display with at-a-glance climate control information. Kia has once again revised its software, presenting the EV9 driver with a new, more personalized home screen that can display more information at a glance via customizable widgets and shortcuts. The new system features improved over-the-air update capability and compatibility with Android Auto, Apple CarPlay and Digital Key support for certain Android and iPhone devices.